TEACHING EXPERIENCEGraduate Teaching Associate
| UA Department of Geosciences
spring 2014
Historical Geology
| instructor: Barbara Carrapa
Taught, updated, graded weekly labs, assisted field activities
fall 2013,
Physical Geology
| instructor: George Gehrels, Paul Kapp
spring 2013
Taught, updated, graded weekly labs, designed and led weekend class field trips
fall 2012
Earth from Birth to Death
| instructor: Jessica Kapp
Guided weekly discussion sessions, graded weekly homework and essays
Laboratory Teaching Assistant
| Purdue University Earth, Atmospheric, Planetary Sciences
spring 2012,
Physical Geology
| instructor: Nathaniel Lifton, Saad Haq
fall 2011
Taught and graded weekly labs, led field exercises
Guest Lectures
spring 2016, 2017
Orogenic systems |
instructor: Susan Beck
Methods and Applications of Low Temperature Thermochoronology
spring 2016
Historical Geology
| instructor: Barbara Carrapa
Geodynamic Settings The Archean The Proterozoic and Snowball Earth
UNDERGRADUATE STUDENTS SUPERVISED
Darby Young
(primary UA advisor) | University of Arizona
B.S., 2017 |
Senior Thesis: Sedimentology and flexural record of the distal foreland basin in the Sierras Pampeanas, Mazan, La Rioja, Argentina
R. Hernán Aciar
(primary international advisor) | Universidad Nacional de San Juan (now Ph.D. student in Argentina)
B.S., 2016 |
Senior Thesis: Sedimentological analysis of the northernmost Vallecito Formation in Valle Hermoso, La Rioja, Argentina
Kaitlynn Walker
| University of Arizona (now at EnviroForensics)
B.S., 2016 |
Senior Thesis: Climate and tectonic control on erosion across the Alpine fault, South Island, New Zealand
Mariah Romero
| University of Arizona (M.S., Purdue University, now graduate student at Montana State)
B.S., 2015 |
Senior Thesis: Timing of exhumation of Montana Laramide Ranges constrained by detrital and in-situ apatite fission track thermochronology
TRAINED FOR FISSION TRACK THERMOCHRONOLOGY
Shana Wolff | M.S., University of Arizona
Jay Chapman | Ph.D., University of Arizona
Susana Henriquez Gonzalez | Ph.D., University of Arizona
Jamie Worthington | Ph.D., University of Arizona
ELEMENTARY EDUCATION
2009-present
Hamilton Elementary 2nd Grade Resident Scientist
| Hamilton Elementary School
Each year I return to my former elementary school in rural Indiana and present basic geoscience principles to second-graders. Throughout the year, we skype to talk about follow-up topics like 'How Does a Scientist Take Notes?', and 'What Tools Does a Scientist Use?". These lessons serve two purposes: 1) students learn basic geologic and scientific principles; 2) young students in a "brain drain" state get to meet a real scientist who once sat in the very same desk they sit in today! Together with an experienced elementary teacher, Mindy Stevens, (my mom!) I have developed a 5-day curriculum that incorporates national common core standards on science, reading and math with an emphasis on geoscience. Check out our lesson plans below!
Powered by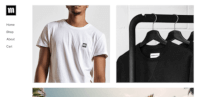 Create your own unique website with customizable templates.